Home

/

Red Sea Marine Care Test Kit
Good value

By Jeff on 3/2/14

Jeff

would recommend this product to a friend

Bought this test kit as I'm cycling a new tank, and my previous test regents were way past their prime. I've used other Red Sea test kits and found them to be some of the best I've used over the years. This is another good kit – with good value as its 5 tests in one kit. Also appreciate the Red Sea test videos that provide a few tips in using their test kits. The color comparison cards are designed well.
There are no videos related to this product.
Ask a Question About 'Red Sea Marine Care Test Kit'
Previously Asked Questions
No questions have been asked yet.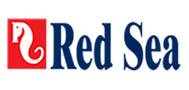 Red Sea Marine Care Test Kit Manual
Red Sea Reef Marine Care Test Kit Contents

Test Name
Element
# of Tests
Accuracy
Range
Test Type
Ammonia
NH3/NH4
100
±.1ppm
0-2ppm
Colorimetric
Nitrate
NO3
100
±1ppm
0-250ppm
Colorimetric
Nitrite
NO2
60
±.025ppm
0-1pppm
Colorimetric
pH
pH
100
±.1ppm
7.6-8.6
Colorimetric
Alkalinity
dKH
55
1 dKH/0.36 meq/L
0-∞
Titration
© 2014 Bulk Reef Supply. All Rights Reserved.