Home

/

Hydor Smart Level Controller Auto Top Off
See how easy it is to set up the Hydor Smart Level

More
Ask a Question About 'Hydor Smart Level Controller Auto Top Off'
Previously Asked Questions
No questions have been asked yet.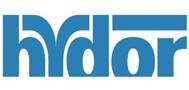 Easy to install with no moving parts to malfunction by algae or salt creep
Sensor is unaffected by surface movement thus eliminating false alarms
Magnet and suction cup included - Mount up to .4" (10mm) thick aquarium
Suitable for marine and freshwater applications
Dimensions: 5.75" W x 1" L x 4" H
Included: Suction cup magnet mount for sensor
Adhesive cable clamp for routing sensor cable
Level sensor on 7" long cable
© 2014 Bulk Reef Supply. All Rights Reserved.