Home

/

Hydor Smart Level Controller Auto Top Off
EXCELLENT

By Z28 on 3/31/14

Z28

would recommend this product to a friend

HAVE THIS FOR A 75 GAL WITH 45 GAL SUMP/FUGE. HAVE IT IN MY RETURN PUMP SECTION WORKS GREAT. WAVES OR TURBULENCE DOESN'T AFFECT IT.ALL WARNINGS WORK. I ESPECIALLY LIKE THE AUTO TURN OFF AFTER 10 MINUTES OF RUN TIME.

A great ATO for smaller systems

By gwbh on 3/31/14

gwbh

would recommend this product to a friend

I use this for my 14 gallon nano reef tank and it has been one of the essential tools to keep my tank healthy. My salinity has been at a stable level for the past 6 months because of this ATO. I tried manually topping of for the first month or so and it was just too hard to keep my salinity consistent, no more worrying about manual top offs. I highly recommend!

TOP COMMENT INCORRECT

By ??????? on 3/27/14

???????

would recommend this product to a friend

This does work for saltwater my friend above. You can place the sensor were ever you need it to adjust for that? It does not just sit in one place obviously you have yours too high so it evaporates more before filling. If its filling to fast then you add a smaller or slower pump for kalk.....Same as almost all other ATOS?.

Not a ideal solution.

By trey on 3/13/14

trey

wouldn't recommend this product to a friend

This review is split.... good product vs practical application.
This product works EXACTLY as described. If you are looking for an ATO for a REEF <60 gal or so I would buy another system though. The water level sensor is impervious to waves, salt creep,algae, snails etc. It always works as it shoud. however in my 55 FOWLR the amt that must evaporate for the system to top off is about 2 GALLONS. There is no way to adjust it.YOU CAN'T USE IT SAFELY IF YOU MIX KALK IN YOUR ATO WATER. In my opinion this one is probably best suited to top off FRESHWATER systems, as there will not be a drastic change in salinity or Ph with top offs.
See how easy it is to set up the Hydor Smart Level

More
Ask a Question About 'Hydor Smart Level Controller Auto Top Off'
Previously Asked Questions
by David on April 16, 2014, @6:34 PM

I recently purchased on of these along with a few other things just last week. Well I hooked up this system today and went to work. Later on I get a call from my wife telling me that my sump is overflowing with water and the alarm is going off. Now luckily there was no wildlife in my tank or I would have been real upset. Also, that my wife was home. I'm using the Cobalt MJ1200 pump that was recommended by you guys. My question is, why would the pump continue if it's supposed to shut off once it reaches critical. I will look into my set-up to make sure I didn't do anything wrong. But I followed the guy in the video.

Bulk Reef Supply Hi David,
It depends on how you set things up but 99% of the time on a new setup its because you set your system up to dose from a area of higher water to an area of lower water and you created a siphon, so the system turned off but since you created a siphon water continued to travel to the sump. The fact that the alarm went off indicates that the ATO system itself was likely operating correctly. You need to make sure that your ATO system pumps water to somewhere higher then the water level in the ATO container. If you have a tall ATO container or an unusual setup where the container is physically higher then the sump, then you will want to run the ATO water to the tank itself (or overflow box).

by Kelley on April 8, 2014, @5:40 AM

Could you recommend a pump or two that are known to work with this ATO without filling past the maximum level? This seems to be a known problem with this system.

"Maximum Pump Power: 50W" doesn't tell me much.

Bulk Reef Supply Hi Kelley,
The auto top off system cuts off power to the pump as soon as the max level is reached. If the pump is off, it can't continue to pump. Any water that continues to travel to the sump at that point likely is either because the system was setup incorrectly and a siphon has been created (which would be bad, as it would continue to flow and potentially overflow) or its just the remaining water in the tube draining via gravity. The later shouldn't be an issue unless one is using really wide tubing or a really long length of it (but largely the pump selection wouldn't make a difference there). The most common pump folks use is the aqualifter pump which uses small 1/4" tubing so any water that continued to drain from there would be pretty minimal and it comes in well under the 50w maximum of the top off itself.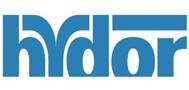 Easy to install with no moving parts to malfunction by algae or salt creep
Sensor is unaffected by surface movement thus eliminating false alarms
Magnet and suction cup included - Mount up to .4" (10mm) thick aquarium
Suitable for marine and freshwater applications
Dimensions: 5.75" W x 1" L x 4" H
Included: Suction cup magnet mount for sensor
Adhesive cable clamp for routing sensor cable
Level sensor on 7" long cable
© 2014 Bulk Reef Supply. All Rights Reserved.