Home

/

Hydor Smart Level Controller Auto Top Off
Fred

would recommend this product to a friend

Great product. best design on the market. Low profile,sleek designand highly efficient. I had been searching for an ATO and hated float switches and bulky sensors. As soon as i saw this, i jumped on it. Glad i Did! works flawlessly.

I have mixed feelings about it,

By

joesreeftank

on 10/5/2014

joesreeftank

would recommend this product to a friend

Easy to install and works like designed, Problem for me is I use it in my 45 gal sump, My home made ATO would keep the water right in my mark at all times, This system reqiers the water to drop almost a half inch from my mark, the reason I like it to stay right on the mark is so my Protein skimmer operates at it maximum setting. Ill give it a couple of months to see if I need to upgrade or not. Joe

works exactly as it should with very easy configuration

By

Kevin

on 8/23/2014

Kevin

would recommend this product to a friend

I recently bought this auto top off for my biocube 29 hqi it works perfect. it took me less than ten minutes to install and the sensor is small enough to be placed anywhere. it seems like the other day something splashed on the high water alarm so its alarm went off but after wiping it dry everything went back to normal. works so simply I bought a second for my other aquarium.

Nice Product if you mate it with the right pump

By

Rafik

on 7/24/2014

Rafik

would recommend this product to a friend

I must say that i have had mixed feelings since i got this product. At first, i tried connecting it to Maxi-jet 1200pump which was too powerful and the water ended up getting to the max level and the alarm would sound. On contacting hydor, they reocommended a pump of max 30 gph and one that would do the job in 10 minutes before the ATO turns the pump off. I ended up getting a hydor seltz 185gph with a flow control knob (also because the ATO only accepts 2 prong plugs).

I have been using it in my 40g long (48"), the sensor is very reliable and not interrupted by salt creep or snails or anything. However, there is about ~ 0.6 "between the min and max level so the ATO ends up kicking in every 3-4 days (without any drastic effect on salinity.
That is the only could be considered a disadvantage really.

From what i think, this sensor would be perfectly suited or better suited for a tall as opposed to a long tank if you know what i mean.

Nice simple system that needs a few tweaks to be perfect

By

Greg

on 5/9/2014

Greg

would recommend this product to a friend

I think this is mentioned in a couple other places, but one key thing to getting this ATO dialed in is to either pick a pump that will fill the water from the min level to the max in 25 seconds to 10 minutes. Otherwise if you'll be constantly triggering the alarm function on this ATO (for either overfilling or it think the ATO reservoir is empty). Once you have the return pump dialed it is a great ATO.

The setup that I have that is working nicely is using an Aqua Lifter with a valve from one of my drip acclimators to limit the flow of the pump. This way I can top-off the return section in my 13.5 gallon AIO in around 1-2 minutes. This prevents it from filling to fast; overfilling and thus tripping the alarm.

Great product

By

Swisher

on 4/27/2014

Swisher

would recommend this product to a friend

Really nice ATO system. The sensors keep the water level spot on in my sump.

good product

By

mnight

on 4/27/2014

mnight

would recommend this product to a friend

This is a good auto top off system, with a few tweaks it works perfect.first of all the margin between the max level sensor and alarm sensor is very small about 8mm. The system tends to overfill setting off the alarm constantly. To correct this problem install a syphon break in your return line, which is simply a pin hole in the return line in your top off water reservoir above the water line. Water will squirt out off the hole so it must be in your reservoir. This will force air into the line breaking the syphon that's created once the pump shuts off. You can also add a ball valve to the line to slow the flow coming from your pump. I recommend using a small hose around 1/4 in for your return. With these small tweaks you will never have any problems with this system.

good product

By

mnight

on 4/26/2014

mnight

would recommend this product to a friend

This is a good auto top off system with a little tweaking you should not have any problems.the system tends to overfill and make the alarm sound, by adding a syphon break which is simply a pin hole in the return line above the waterline in your top off container. This will force air into the line and breaks the syphon.this will keep the pump from over filling.also I found its best to use 1/4 hose or something close to it. You can aalso add a ball valve to the return line to slow the flow down a little. With these small tips its a great controller.

Have to power cycle often

By

Jordan

on 4/20/2014

Jordan

wouldn't recommend this product to a friend

More often than not, the product works fine. However, I have been awoken in the middle of the night to its alarm several times because the water got too low and for some reason it did not turn on the pump to top off. A power cycle always fixes the issue. Also, it has overfilled several times. Not overfilled to the point of a problem, but overfilled enough to make it audibly alarm for several minutes.

EXCELLENT

By

Z28

on 3/31/2014

Z28

would recommend this product to a friend

HAVE THIS FOR A 75 GAL WITH 45 GAL SUMP/FUGE. HAVE IT IN MY RETURN PUMP SECTION WORKS GREAT. WAVES OR TURBULENCE DOESN'T AFFECT IT.ALL WARNINGS WORK. I ESPECIALLY LIKE THE AUTO TURN OFF AFTER 10 MINUTES OF RUN TIME.

A great ATO for smaller systems

By

gwbh

on 3/31/2014

gwbh

would recommend this product to a friend

I use this for my 14 gallon nano reef tank and it has been one of the essential tools to keep my tank healthy. My salinity has been at a stable level for the past 6 months because of this ATO. I tried manually topping of for the first month or so and it was just too hard to keep my salinity consistent, no more worrying about manual top offs. I highly recommend!

TOP COMMENT INCORRECT

By

???????

on 3/27/2014

???????

would recommend this product to a friend

This does work for saltwater my friend above. You can place the sensor were ever you need it to adjust for that? It does not just sit in one place obviously you have yours too high so it evaporates more before filling. If its filling to fast then you add a smaller or slower pump for kalk.....Same as almost all other ATOS?.
See how easy it is to set up the Hydor Smart Level

More
Please
Sign up
or
Login
to ask a question
Previously Asked Questions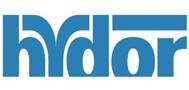 Easy to install with no moving parts to malfunction by algae or salt creep
Sensor is unaffected by surface movement thus eliminating false alarms
Magnet and suction cup included - Mount up to .4" (10mm) thick aquarium
Suitable for marine and freshwater applications
Dimensions: 5.75" W x 1" L x 4" H
Included: Suction cup magnet mount for sensor
Adhesive cable clamp for routing sensor cable
Level sensor on 7" long cable
You May Also Be Interested In...
© 2014 Bulk Reef Supply. All Rights Reserved.