Related Products
Ask a question
Product Questions
Could you recommend a pump or two that are known to work with this ATO without filling past the maximum level? This seems to be a known problem with this system.

"Maximum Pump Power: 50W" doesn't tell me much.
Question by: Kelley on Apr 8, 2014 5:40:00 AM
Hi Kelley,
The auto top off system cuts off power to the pump as soon as the max level is reached. If the pump is off, it can't continue to pump. Any water that continues to travel to the sump at that point likely is either because the system was setup incorrectly and a siphon has been created (which would be bad, as it would continue to flow and potentially overflow) or its just the remaining water in the tube draining via gravity. The later shouldn't be an issue unless one is using really wide tubing or a really long length of it (but largely the pump selection wouldn't make a difference there). The most common pump folks use is the aqualifter pump which uses small 1/4" tubing so any water that continued to drain from there would be pretty minimal and it comes in well under the 50w maximum of the top off itself.
Answer by: Bulk Reef Supply on Apr 8, 2014 5:40:00 AM
I WAS WONDERING WILL THIS WORK AS A PUMP POWER SHUT OFF. I RECENTLY PUT TOGHETHER A 30 JBJ TANK WITH THE CPR OVERFLOW AND A SUMP A BIT OVER KILL BUT MORE ALWAYS BETTER. I DONT HAVE THE SMALL PUMP ON THE OVERFLOW I JUST HAVE THE LINE IN THE WATER ONCE I GET A GOOD CYPHONE GOING. I HAD IT OVER FLOW THE OTHER DAY GOOD THING SOMEONE WAS HOME AND THE DISCONECTED IT ALL. I WANT TO SEE I CAN USE THE HYDOR AS AN EMERGENCY SHUT OFF TO MAIN PUMP IN CASE WATER GETS TO HIGH IN DISPLAY TANK. WILL THIS WORK THIS WAY INSTEAD OF TURN ON IF WATER DROPS TO LOW I NEED IT TO TURN OFF MY PUMP IF WATER GOES ABOVE MARK?
Question by: EDWARD CALIX on Feb 9, 2016 8:14:00 PM
Hey there Edward,
Great question!
This controller has a 2 prong outlet which most pumps can plug into. This will only turn on the pump when the water level dips below the sensor and turn off when the water level reaches the top. Unfortunately this will not work in your application as the pump will only be on if the water level dips below. Feel free to let us know if you have any further questions!
Answer by:
Connor (Admin)
on Feb 10, 2016 12:49:00 PM
Is it possible to mount the probe on a bias so that the distance between high water/low water sections of the probe is reduced? Say on a 45 degree angle? Would that help ATO's on smaller gallon sized systems not have such a significant top off each time.....thus helping maintain salinity more consistent?
Question by: Joe on Apr 22, 2014 11:10:00 AM
Hi Joe,
I haven't ever tried it but it wouldn't be my first choice (might be some unexpected consequences). Really the probes are pretty close together so this isn't likely to be an issue on the vast majority of tanks. Really whether its a nano tank doesn't change much, how much water you need to add to go between the low level probe and high level probe is almost entirely dictated by the surface area of the return chamber of your sump. If its a 25" x 30" chamber its going to take a lot more water to raise the water level by 1/4" then if its a 2" x 2" chamber. Its unlikely that most nano tanks would have a chamber with a really large surface area for the return pump, so its unlikely to be an issue for the vast majority of folks.
Answer by: Bulk Reef Supply on Apr 22, 2014 11:10:00 AM
I recently purchased on of these along with a few other things just last week. Well I hooked up this system today and went to work. Later on I get a call from my wife telling me that my sump is overflowing with water and the alarm is going off. Now luckily there was no wildlife in my tank or I would have been real upset. Also, that my wife was home. I'm using the Cobalt MJ1200 pump that was recommended by you guys. My question is, why would the pump continue if it's supposed to shut off once it reaches critical. I will look into my set-up to make sure I didn't do anything wrong. But I followed the guy in the video.
Question by: David on Apr 16, 2014 6:34:00 PM
Hi David,
It depends on how you set things up but 99% of the time on a new setup its because you set your system up to dose from a area of higher water to an area of lower water and you created a siphon, so the system turned off but since you created a siphon water continued to travel to the sump. The fact that the alarm went off indicates that the ATO system itself was likely operating correctly. You need to make sure that your ATO system pumps water to somewhere higher then the water level in the ATO container. If you have a tall ATO container or an unusual setup where the container is physically higher then the sump, then you will want to run the ATO water to the tank itself (or overflow box).
Answer by: Bulk Reef Supply on Apr 16, 2014 6:34:00 PM
I was thinking of getting this ATO and was wondering what pump you would recommend. There will be very little head pressure on the pump since I have room to put the top off resevoir right next to my sump.

Thanks,
Chris
Question by: Chris on Jun 27, 2014 11:03:00 AM
Answer by: Bulk Reef Supply on Jun 27, 2014 11:03:00 AM
Full Details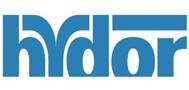 Easy to install with no moving parts to malfunction by algae or salt creep
Sensor is unaffected by surface movement thus eliminating false alarms
Magnet and suction cup included - Mount up to .4" (10mm) thick aquarium
Suitable for marine and freshwater applications
Dimensions: 5.75" W x 1" L x 4" H
Included: Suction cup magnet mount for sensor
Adhesive cable clamp for routing sensor cable
Level sensor on 7" long cable
Videos
Reviews
CONTROL TURN ON.

By

BOB

on 8/9/2016

BOB

wouldn't recommend this product to a friend

HAVE HAD MY ATO FOR ABOUT A YEAR, HAPPY WITH IT. NOW IT TAKES ABOUT 1 TO 2 HOURS TO TURN ON WHEN I FLIP THE ON THE POWER SWITCH FOR THE 3 LED LIGHTS TURN ON. CLEANED SENSOR AND CHECKED ALL ELECTRICAL CONNECTIONS. STILL DOING IT. ANY ONE HAVE A ANSWER??? BOB

2 year update Hydor ATO

By

Adam

on 4/23/2016

Adam

would recommend this product to a friend

So for the first week or so this thing drove me nuts. Every time it would top off my system it would fill just above the over fill mark setting off the alarm. This level of suck was only was amplified when the alarm went off at night when i was trying to sleep.

The issue is with the level sensor having a dely in sending the level reading back to the unit causing it to overfill the aquarium/sump. This ATO never caused a flood situation, just over filled just enough to trigger the alarm. Once the issue was identified, now we can fix the problem.

The easy fix was tweaking the fill line from my pump. Once the water flow was slowed down to deal with the delay, this ATO is perfect. Have had it now for two years and working like a dream. If the level sensor would have a perfect response with no delay, this ATO would easily be a 5 star product. So it may not be perfect, but still a solid ATO worth 4 stars and recommended to any reefer looking for a good ATO.

It's not as bad as some reviews say

By

AndrewAcropora

on 4/3/2016

AndrewAcropora

would recommend this product to a friend

I've had the Hydor smart level controller for about a year now in my Biocube 29. It functions well and has several failsafe features. I think this is probably the best ATO for smaller aquariums like the Biocube series. You must remember that, as an essential piece of equipment, semi-regular maintenance must be performed. Every three months or before I go on vacation I'll soak the sensor in vinegar to remove any calcium or salt buildup.
I use mine with a tom's aqualifter which seems perfect for my setup. I really think you should use the lowest flow pump you can find that works.
The only annoyance I have with it is when I have my arms in the tank and it causes the max level alarm to sound. You have to turn the thing off to get it to shut up. But otherwise I really like this ATO. As other reviewers have shown, your mileage may vary, however.

Not worf

By

Cheezybuda

on 3/9/2016

Cheezybuda

wouldn't recommend this product to a friend

Like many of the reviewers, I had this fail in the on position. It had been working for about 2 months. Thankfully I had a float valve backup, so I didn't have a flood.
Another thing that bothers me about this ATO is the pump situation. I struggled to find a pump that had a slow flow rate....but not too slow, while still having enough head pressure to go into my overflow.

great beginner ATO

By

Hambone

on 2/16/2016

Hambone

would recommend this product to a friend

This ato system is not for the large aquarium and sump owners. I have a 30 gallon sump on my 75 tank and had to reduce the pump used in the ato bucket to a 100 gph to prevent over fill and alarms....Also using this ATO my 30 gallon has 20 gallons total water to prevent the 5 gallon from overfilling the sump in case of ato failure. I will get a better ato when i upgrade to the 150 gallon tank and use my 75 gal as a sump.

Meh. It's a maybe.

By

Fred

on 1/21/2016

Fred

wouldn't recommend this product to a friend

Mine failed after 6 months. Had to fight with Hydor through email to get them to send me a replacement. After a couple weeks the replacement came, I used it for a few weeks then sold it on eBay, as soon as I got the Tunze unit installed. Like most people say, buy the right piece of equipment first. This may work for you for a little while, or it may fail. The sensor can either be too sensitive, have too much leeway, or be just right, depending on where it is positioned in the sump, the size of your sump/chamber and how the sump is configured. No adjustments. Do yourself a favor, save up a few bucks and buy a known good product, the Tunze.

Failed in the on state

By

Eric

on 12/27/2015

Eric

wouldn't recommend this product to a friend

I've had this for about 2 years or so now. Up until tonight it worked fine. I woke up to it alarming at 2am. My sump was full but not yet overflowing. So... I drained the excess and got levels back to normal. Then I checked the sensor, it was in the proper position and not dirty. Over the last hour and a half i have experimented and no matter what i do the ATO powers up, goes though its calibration cycle and then turns on the ATO pump. The top prong on the sensor is dry, the bottom two are submerged, so it ought to think all is normal and not turn on the ATO pump. I'll be looking for an alternative, probably a tunze

Decent

By

HannSolo

on 12/20/2015

HannSolo

would recommend this product to a friend

#1 You absolutely need to remember to drill a hole in your tube to break the siphon.

#2 The delayed reaction on the sensor requires an appropriatly sized pump or youll need to invest in a Y fitting and a ball valve to control how much topoff water is pumped into the sump.

#3 I would recommend testing the system with regular saltwater for the topoff and removing water untill it kicks on so you can see it in action.

#4 Whoever decided some sticky tape would work well in your wet sump to keep the cord horizontal must be retarded. You'll need to invest in some extra magnets to keep the sensor from pivoting

not a reliable means of top off in a sump

By

jake

on 12/14/2015

jake

wouldn't recommend this product to a friend

This product does not work well. Simply put there is too much lag time in between the sensor shutting off the pump and by the time it does shut off it over fills to the point of constantly setting off the alarm. Even taking it out of the sump on my dt setting it up on my 30 gal qt tank it would let about 3 gallons of water evaporate before even turning on and refilling. At 3 gallons my salinity rose significantly ad well as my copper ppm which is a no go.. if they could fix the lag time in response to the sensor shutting off the pump it would be a great product. I would not recommend this product to a fellow reef tank owner.

Stopped Working after 2 weeks

By

Kevin

on 12/9/2015

Kevin

wouldn't recommend this product to a friend

It worked fine for the first week. After 2 weeks it stopped working. My water got low. I had thought that maybe there was in issue with the alarm and it stopped the pump. So, I filled it to the proper height, checked the pump was working, and restarted the unit. Still did not turn on.

Checked the sensor in my sump. Still clean and did not move. Don't get this ATO. I got a Tunze instead and it's working great.

Would not recommend it or buy anthr

By

Whitedog

on 11/16/2015

Whitedog

wouldn't recommend this product to a friend

Screwed with it for days and still just about any action in the sump including it topping off sets off that stupid alarm. It's to the point I just ignore it now. One day it will be real and I'll get screwed.

Worth the Money

By

DAVID

on 9/10/2015

DAVID

would recommend this product to a friend

The only thing that I would buy with this ATO is a ball value to adjust the water flow so the it will not fill the sump too much when the levels go low. Doing thing this works great. I have see someone complain about the calcium deposit on the sensor after 8 months. I am going on 9 months now. It must be safe to amuse that they DON"T clean their equipment with Tunze Citric Acid which can be purchased on BRS. I try to clean all the equipment every 3 months.