Home

/

Hydor Koralia Evolution Powerhead
great Powerhead

By

Devin

on 9/10/2014

Devin

would recommend this product to a friend

I use mine for a mixing powerhead, and it works great!!!! very good construction!!!

Great pump.

By

A

on 7/16/2014

A

would recommend this product to a friend

Good pump for extra circulation. I wouldn't turn it on and off all of the time.

you get what you pay for

By

joshua

on 5/3/2014

joshua

would recommend this product to a friend

For the amount of money you pay for this pump. I cant complain that much, but after have two of these pumps running on the hydor wave maker for around 3 or 4 months, the front piece broke out of both and they began running backwards. I contacted their customer service and they were quick to send replacement parts with no hastle.

GREAT

By

Z28

on 4/30/2014

Z28

would recommend this product to a friend

HAVE 2) 1150'S ALREADY. NEEDED ONE MORE FOR FLOW AT BOTTOM OF TANK (CYNO PROBLEM) BOUGHT 1)1500 AND I'M NOT 100% SURE.BUT MY CYANO HAS REALLY GOTTEN BETTER.GREAT, QUIET,PRICED RIGHT PRODUCT

Quiet when running

By

David

on 4/22/2014

David

would recommend this product to a friend

They are quiet, well made pumps. I have 3 of the 1500. I wouldn't want them on a controller though. I turn them off to feed daily and when they first start up its a very audible noise. Setting these up on a timer would be quite annoying. For strong constant flow, you couldn't go wrong.

Two Thumbs Up for Hydor

By

Jordan

on 4/13/2014

Jordan

would recommend this product to a friend

Now this review is not really for the two 600gph evolution powerheads themselves that i bought which work great, but it is more for their customer service if anyone has to ever contact them. I ordered two 600gph heads from BRS. When I got the package I opened every item to inspect to make sure that everything was present, intact, and not broken. One of the powerheads' attachment clips for the upper chamber was broken off. It appeared to be a cause of the assembly from Hydor and not shipping. I shot them a quick email to tell them of the issue, and within 24 hours they responded stating they would send a new upper chamber by the end of the week. It arrived just as they stated. So for anyone here who not only cares about how well the product works but also about communication with their customer service, Hydor's was excellent.

Great power head

By

Alli

on 4/2/2014

Alli

would recommend this product to a friend

This power head worked great in my 60g for a year and now that I upgraded my tank I use it to circulate my standby water. I have used and abused this thing and it is works like day one.

good but not for wavemaker

By

Jason

on 3/27/2014

Jason

would recommend this product to a friend

This has a nice broad flow, not a stream like some power heads out there. The clicking on start up is not acceptable with a controller, I am going to try a sicce evo 4 as a replacement.

only last about 6 months until they crap out

By

Brennen

on 3/26/2014

Brennen

wouldn't recommend this product to a friend

I have 3 of these pumps. They work great for about 5-6 months. Then they start to clog up and the flow is never the same again. They constantly start in reverse. These pumps also can start making noise down the road. I ended up getting a mp40.

Good but loud on start up.

By

Beagle

on 3/21/2014

Beagle

wouldn't recommend this product to a friend

I like the mount, the flow and the price. But after hooking them up to my Red Sea Wavemaster, I think I'm going to try and unload them and go with something else, maybe a Sicce. I read all kinds of review of people using them on their wave systems and happy. But the clicking at times is almost unbearable.

Great power head

By

Scott

on 3/21/2014

Scott

would recommend this product to a friend

I bought 2 of these for my 55 mixed reef. Water movement is strong, but gentile enough so not to blow my frags out of the sand. Works great in conjunction with the wave maker. Would defenatly buy Evo's again from BRS.

GREAT

By

JWEPPEL

on 3/13/2014

JWEPPEL

would recommend this product to a friend

I AM NOT USING THESE ON A WAVE MAKER. SO FAR EVERYTHING IS GREAT.GOT 2 ON A 75GAL. REEF TANK
The focus of the first episode will be on how to s ...

More
Please
Sign up
or
Login
to ask a question
Previously Asked Questions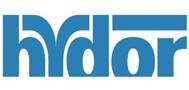 Hydor Koralia Evolution submersible powerheads are a popular choice because they are affordable and reliable high flow powerheads. Upgraded, shaft-less impeller boasts unique design for wide and gentle water flow beneficial to aquarium inhabitants. Patented magnetic base with articulating ball joint allows full, 360-degree range of convenient pump positions. Direct vital water movement to areas of your aquarium never possible with conventional powerheads.
High flow is very important to maintaining a thriving healthy aquarium. Aquariums with poor flow can experience a number of easily avoidable health issues. Using high flow powerheads in your aquarium will:
Significantly decrease the risk of algae outbreaks.
Keep waste and particles suspended longer so skimmers and filters have a better chance of removing them.
Prevent toxic pockets from forming in hard to reach areas.
Keep debris from collecting on corals.
Keep food suspended longer so you can add less food.
Increase the chances of long term healthy tank success.




Quick Compare - Hydor Koralia Evolution

Model

Power Usage

Overall Dimensions

Maximum Flow

Tank Size

Fresh
Salt
Evolution 600
4.5 Watts
3 1/2" x 6".dia.
600 GPH
Up to 70 gallon
40 gallon

Evolution 850

4.5 Watts


5 1/2" x 2 1/2" dia.


850 GPH

Up to 90 gallon

50 gallon

Evolution 1150
5.5 Watts
6" x 6" dia.
1150 GPH
Up to 125 gallon
70 gallon

Evolution 1500

6 Watts

6" x 6".dia.

1500 GPH

Up to 160 gallon

90 gallon
You May Also Be Interested In...
© 2014 Bulk Reef Supply. All Rights Reserved.